Emporium, Markets and Garden Café
The Bank Bazaar
Garden Café amidst the curiosities in the heart of Richmond
An emporium offering antiques, vintage fashion, retro wares, contemporary design.
Sit in our Garden Café and lose yourself in one of our second-hand books or browse the stalls for something extravagant.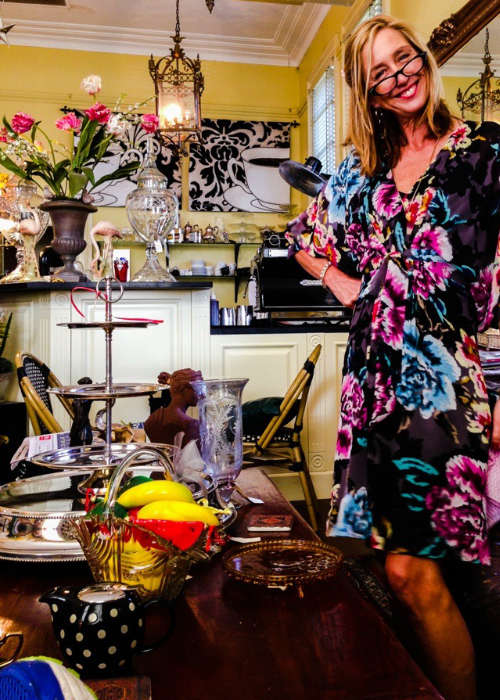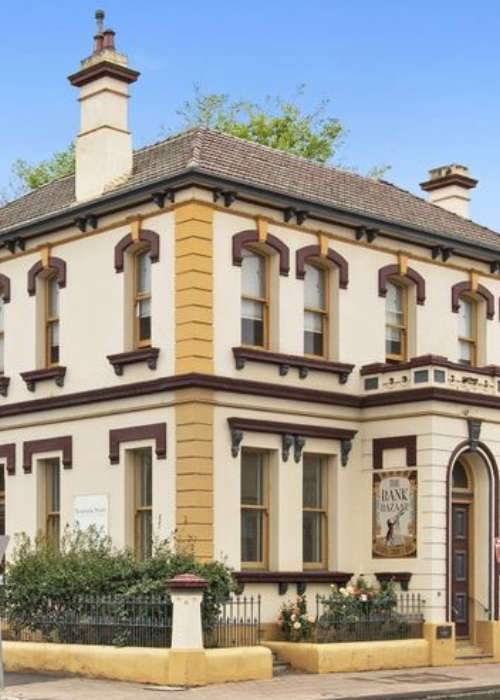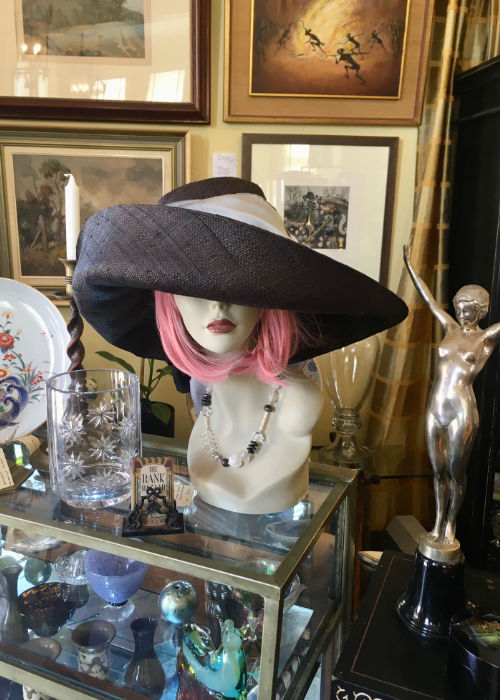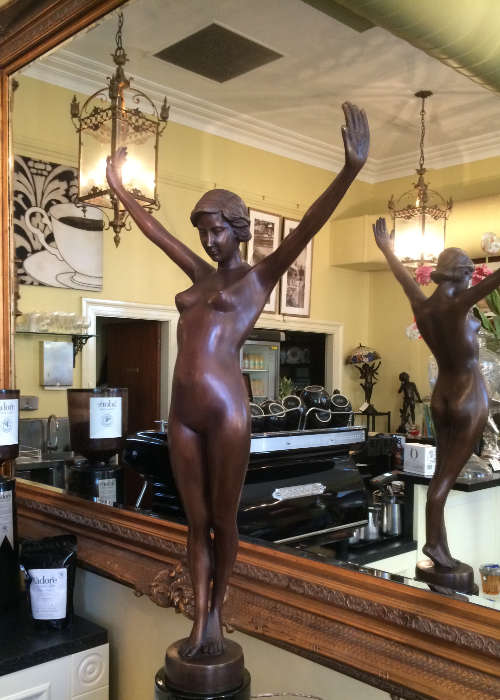 Located in the banking chamber which once a housed a row of tellers is the Bank Bazaar Emporium. This beautiful space has been converted into a number of specialty shops bringing together a unique selection of retailers under one roof.
Red Turk Imports, Wardrobe in the Vault, Bella Capri, The Vintage Farmhouse, Mirrors and Masterpieces and The Sydney Millinery Company.

Sip coffee under the shade of spreading trees in the walled garden of the Bank Bazaar Garden Café, a unique park like oasis in the centre of Richmond.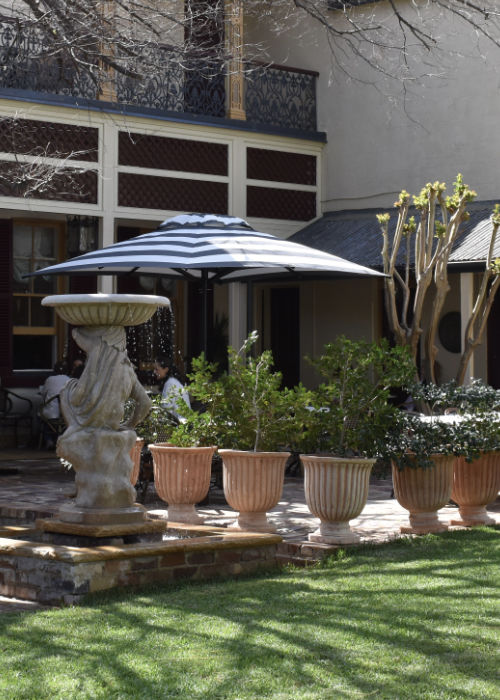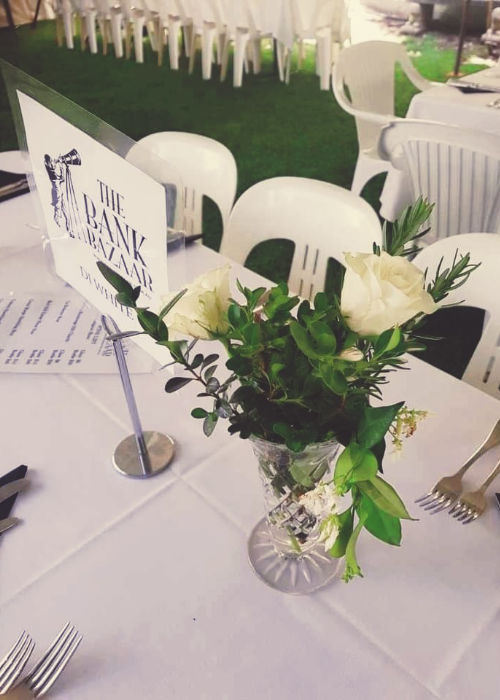 The Bank Bazaar is now geared up to host a variety of events including popups and expos that will be located in our beautiful walled gardens.
Spaces are also available to hire for private and commercial functions. Our team is fully experienced at event management and has a qualified local network of hire firms and caterers to make your occasion smooth and enjoyable. Please see our Events page for upcoming popups and please contact us to enquire about us hosting your next private function or celebration.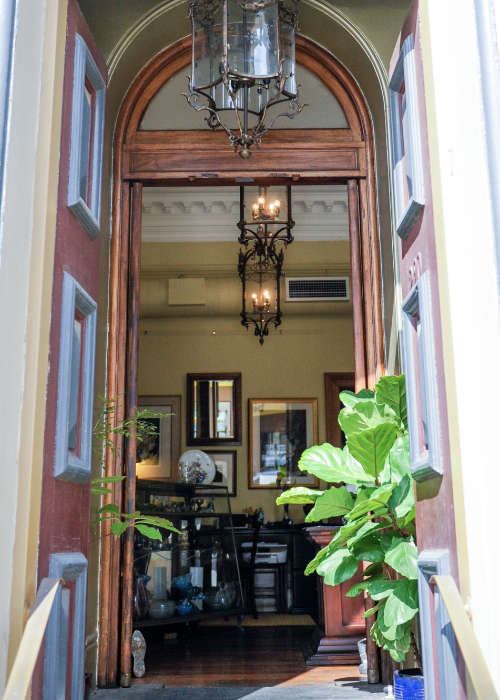 The Bank Bazaar building was built in around 1880. It was designed by architects, the Mansfield brothers, as a Commercial Banking Company branch. The style is Victorian Italianate and as with all the banks of this era it was built with an solid and imposing brick stucco front facade. From the back garden however the rear of the bank emerges as a gracious Victorian two storey house and stables and that's because it was home to the bank manager and his family. In fact the bank was residence to many bank families up until the 1980's.
CBA was eventually taken over by NAB and in 2008 they decided to close the branch and sell the building. The bank then underwent complete renovation and repurposing to become what it is today, a unique shopping and dining experience in the centre of historic Richmond.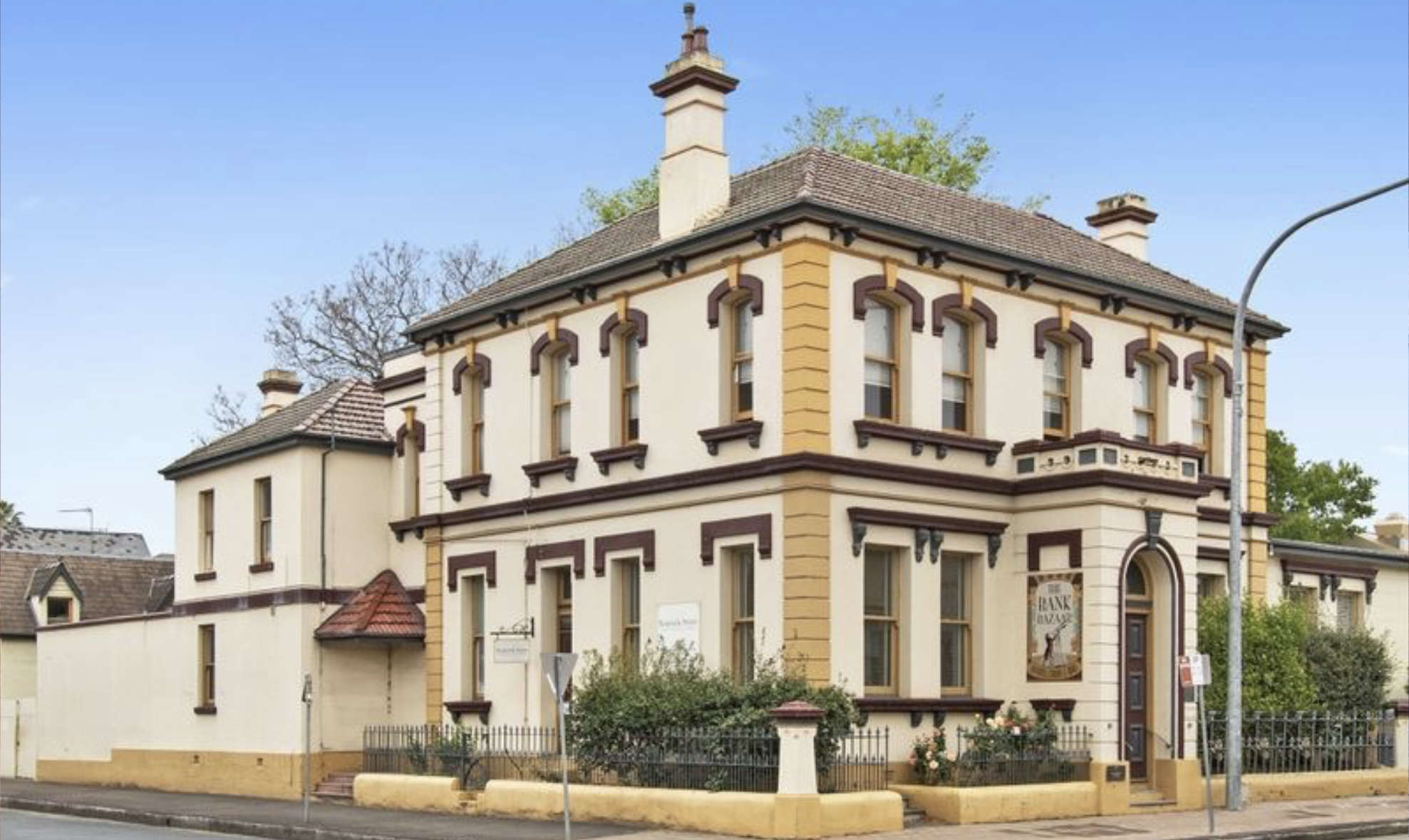 Visit our Emporium and Garden Café
Interested in becoming a part of The Bank Bazaar
We have Vacancies
There are currently limited shop holder spaces available in the Emporium. We will be looking to launch the Saturday Bric A Brac market in November so please complete our online application form to express your interest in either of these retail opportunities.